Recycling point
Projects
Recycling point
Projects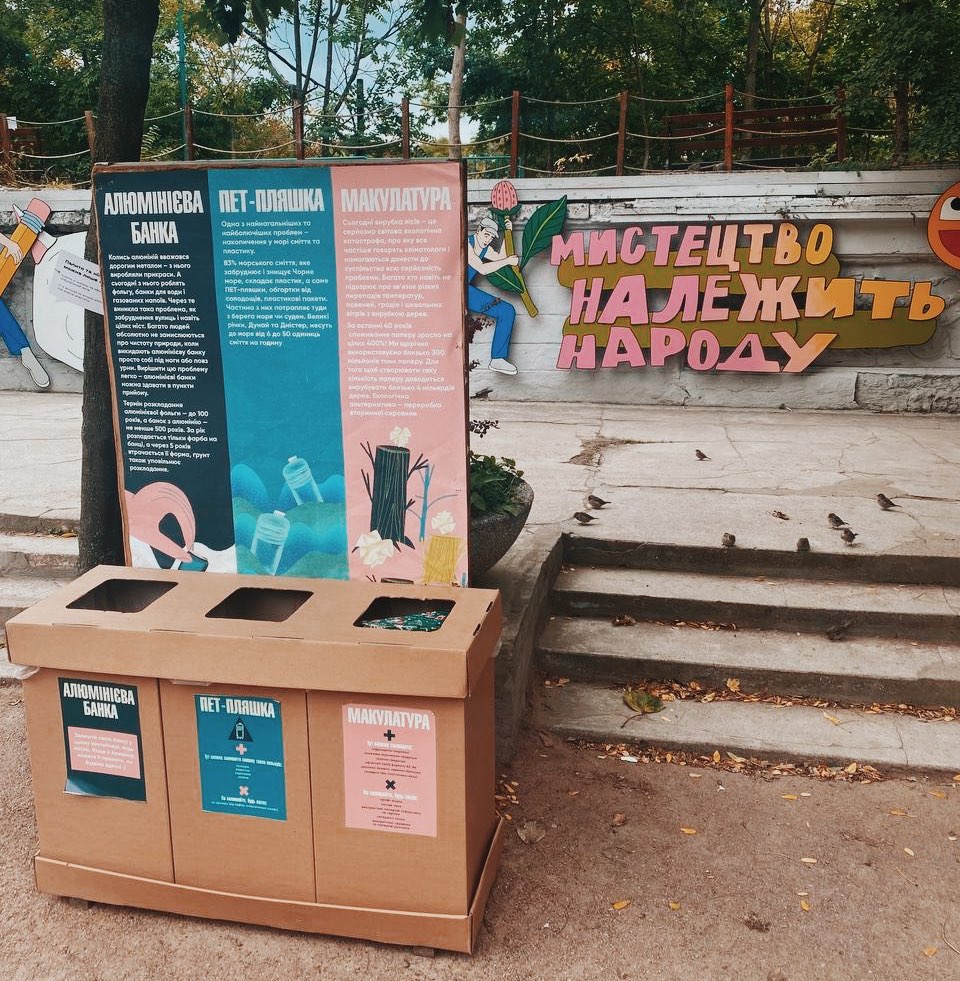 We launched a pilot project of a recycling point during the "Gesheft" festival in the sixth season. We located some boxes all over the theatre, where the visitors could throw away the paper, plastic and aluminium garbage. Later we sorted the garbage, washed it and prepared for recycling carefully and attentively.
Why is our recycling point comfortable? We transport a big quantity of garbage to "Vtorma-Odessa" company, which accepts loads from 200 to 700 kilos. We have become a connector between people, who sort some garbage and a big enterprise, which sends it for recycling, therefore making our space ecological and mindful.
It is a pilot project, although we hope to start sorting the garbage gradually next season!